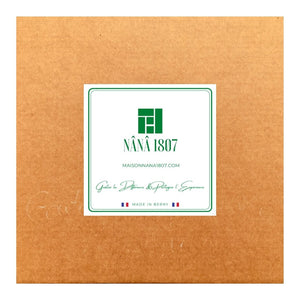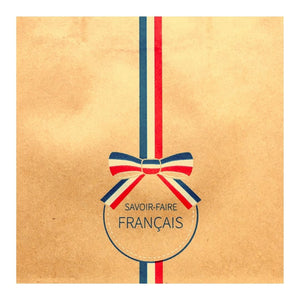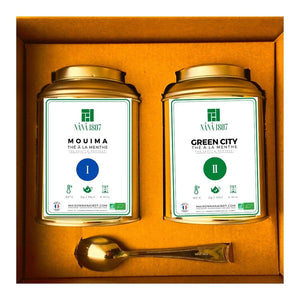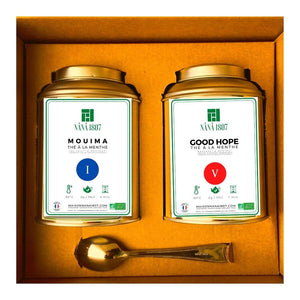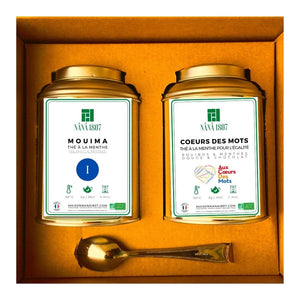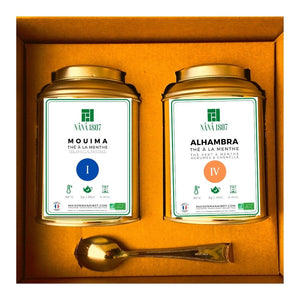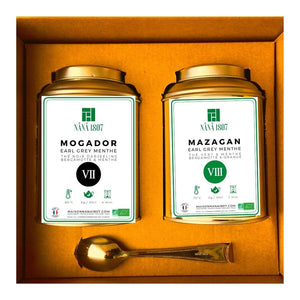 Royal Emirates Palace teapots
Royal Mint Tea
This collection is a faithful reproduction of a 19th century teapot, exhibited at the Albert Victoria Museum in London. Inspired by nomadic culture and the art of Mint Tea in the Arab world, this teapot reflects the orientalist style.
The "Royal Emirates Palace" Collection is available in three versions - silver plated, solid silver and gold-plated - in homage to the heritage of the know-how of the Master Craftsmen.
_______________________________________________________________________________________
Characteristics
Handcrafted
available in three versions:

silver plated, solid silver and fine gold

Capacity: 700 ml
Suggestions for an excellent tasting
Enjoy your Mint Tea
In order to enjoy all the textures and aromas of your MAISON NANA1807's Mint Tea, turn and shake the MAISON NANA1807 tin before each use.
And keep your MAISON NANA1807's boxes of Homemade Mint Teas, tightly closed, in a cool and dry place.
To taste the quality of MAISON NANA1807's Mint Tea, it is essential to respect the water temperature, the dosage of Mint Tea and its duration of infusion.
Below are our suggestions for an excellent tasting:
| | | | |
| --- | --- | --- | --- |
| | | | |
| TEAS | TEMPERATURE | DOSAGE | INFUSION |
| Green tea | 90 ° C | 2 g. / 35 cl. | 4 min. |
| Rooibos | 80 ° C | 2 g. / 35 cl. | 8 min. |
The ideal water temperature
For each Mint Tea , and particularly depending on the nature of the tea, the ideal water temperature should be respected (between 80 and 90 ° C).
In fact, the temperature of the water helps to control the balance of the aroma and flavor of the Mint Tea leaves .
The optimal dose of Mint Tea
With regard to the natural and organic ingredients of the MAISON NANA1807's Mint Teas , dose 2 grams of mixtures for a volume of water of about 35 cl . And if you add more leaves, your Mint Tea will release even more notes and textures.
The perfect brewing time
To make your MAISON NANA1807's Mint Tea a success, respect the infusion time indicated in the table above.
The infusion time depends mainly on the type of Tea used in the recipe. For example, Rooibos requires a longer infusion to express the full quality of its flavor.
Organic Culture & Handcraft Tradition
Respect for Biodiversity & Quality
Origin of our Ingredients
Origin of our teas:

Green teas: China, India, Japan - Certified Organic tea gardens

- hand picked

Rooibos: South Africa - Certified ORGANIC plantation

- hand picked

Origin of our Mints:

Egypt - Certified DEMETER mint garden

- hand picked

Portugal - Certified ORGANIC mint garden

- hand picked

All the ingredients of our Mint teas come from certified organic farming from our rigorously selected suppliers.
Handcrafted in France
All our Mint teas are assembled, mixed and packaged according to a secular artisanal tradition, with love and passion, in the workshops of Maison NANA1807, in Rosières en Berry (Center Val de Loire).
Best Mint Tea Experience
Taste a Great Mint Tea
Taste the Difference and Share the Experience